Nonduality.com
Home
Jerry Katz
photography & writings
Search over 5000 pages on Nonduality:
Click here to go to the next issue
Highlights Home Page | Receive the Nondual Highlights each day
#2261 - Thursday, September 15, 2005 - Editor: Jerry Katz
---
The material for today's issue was found by entering the keyword "nonduality" into Google's new blogsearch: http://blogsearch.google.com/.
-Jerry
---
The following entry is from http://trevdiesel.blogspot.com/2005/06/profound-lesson-in-nonduality.html
A Profound Lesson in Nonduality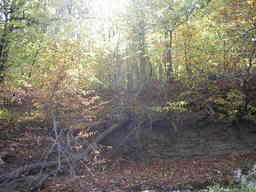 Lately, I have been studying the NONDUAL traditions. Nonduality is just that - "not two." In other words, there is only God - only Brahman - nothing else. There is no heaven/earth, Creator/Created, up/down, good/bad - there is just this. Perhaps most profoundly, there is no "I" looking out there at "not-I" (computer monitors, sunsets, 'other people'). There is only 100% Spirit, right now. Therefore, there is no real reason for spirituality, other than to realize that it is useless and you are already what you are seeking.

It will admit it's aburdity at first glance. It has taken me some time to really grasp where nondual proponents are coming from. And I don't believe that it is a logical stance as much as it is a "felt" stance.

(if you're interested in learning more, go to a bookstore, pick up Ken Wilber's "The Simple Feeling of Being" and read the last chapter)

But today a profound lesson in nonduality fell into my lap. I was researching a few teachers and came upon nondualist teacher Ramana Maharshi's website. I started to read an article on there, but was tired of sitting at the computer and so I decided to print it so I could go enjoy an article and some coffee. So I set the printer to "Print" and set it up so that it would print on both sides and do a double staple on the left of the page (making a book). The printer is not in my office so I went to grab my new "book" from the printer.

Upon picking it up, I saw that that it was 10 blank pages stapled together. Grr. So I went back to my computer and tried again.

Yup, 10 blank pages stapled together. And right as I was getting ready to throw it in the recycling bin, it hit me.

There is nothing to learn. There is nothing to attain. You are already it.
11 Comments: